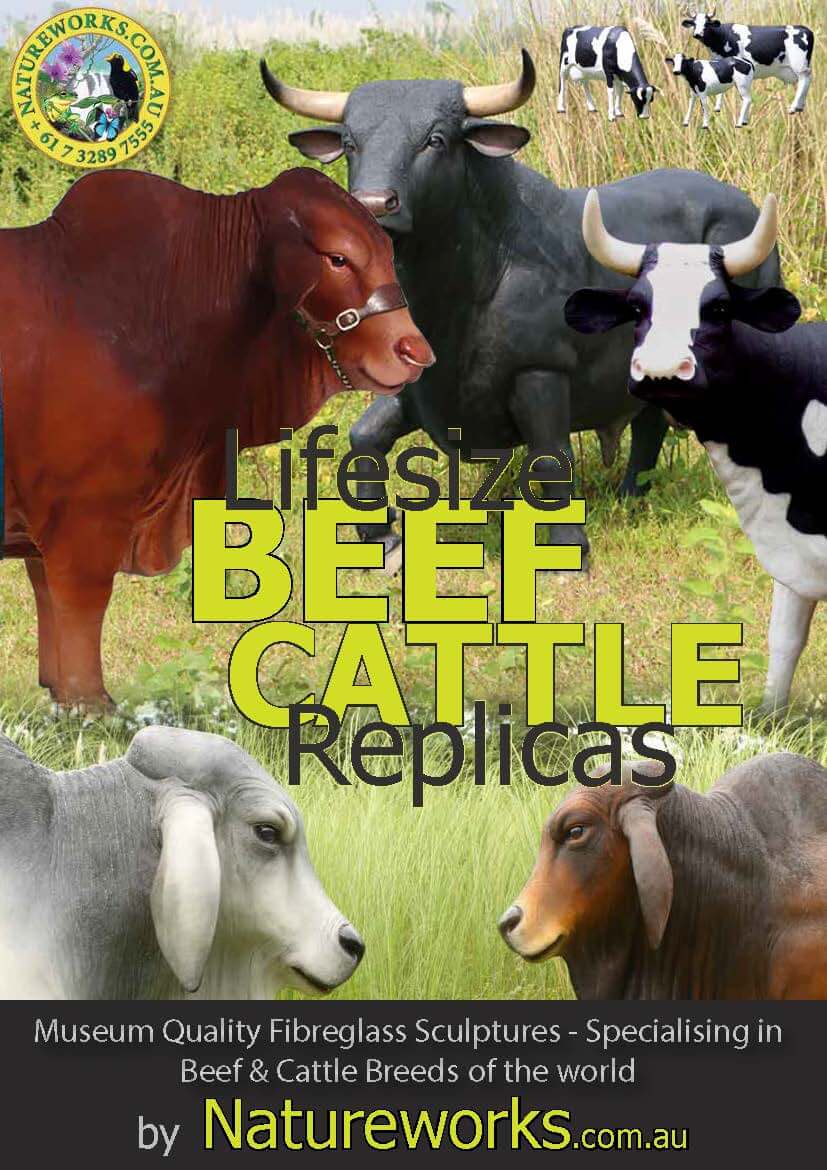 Natureworks Beef Cattle Replica Catalogue
The breeding of beef cattle has become one of the most important commercial undertakings of any animal species on the planet.
The range of different breeds has become a fascinating exercise in "sculpting" new breeds of animals with different characteristics and lifestyle requirements.
If you would like your champion immortalised as a lifesize art replica then we can identically sculpt and/or paint in true to life colouring as your own animal, or finished in bronze.